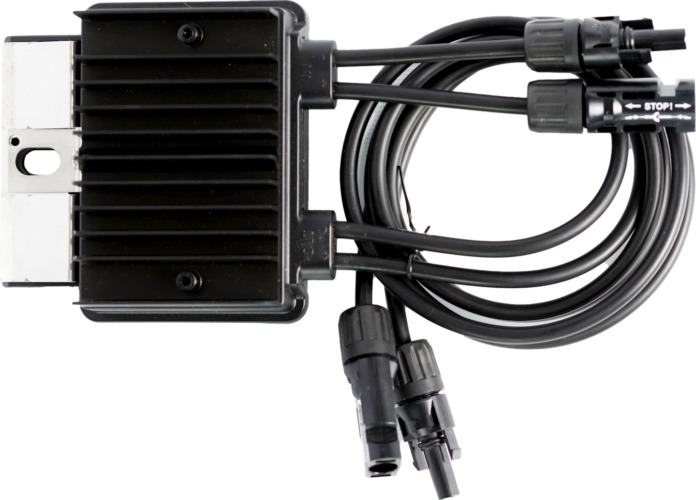 Solar and energy storage technology firm Sol-Ark has chosen Enteligent's NMax Rapid Shutdown with Optimization platform for its direct-current (DC) module-level power electronics (MLPE) product line
Sol-Ark's 0900-80V, powered by Enteligent, provides photovoltaic (PV) solar adapters with exceptional utility. The 0900-80V serves as more than a rapid shutdown device (RSD). It combines the important safety role of an RSD with additional features around energy optimization and data monitoring.
The power optimization functionality is enabled only when necessary, which maximizes energy efficiency, minimizes internal heat generation and increases device longevity. When shading, snow loads, differing angles of incidence or other factors cause variation in the output of PV modules, the embedded microprocessor adjusts the current output of that PV module to maximize the maximum power point tracking (MPPT) individually and for the string as a whole.
Sol-Ark's testing indicates that the module provides between 25% and 38% more power during shady conditions compared to competitors' RSD products.
Panel-level data is transmitted over powerline communications (PLC), providing simple installation without the need for a wireless network or additional wire runs. The data from the panels, which can be viewed on Sol-Ark's PV Pro monitoring platform or a PC-connected Windows application, enables installers to confirm installation integrity, allows service personnel to troubleshoot performance issues and empowers homeowners to track the performance of their investment.
Tom Brennan, CEO and CTO of Sol-Ark, says, "Initially, I was skeptical that panel-level optimization would provide any appreciable benefit over the string-level MPPT of the inverter and the PV module diodes but once we tested Enteligent's technology, we knew this product would be a game-changer."