TEP's Roadrunner Reserve battery energy storage system (BESS) project will be 200MW/800MWh and Koch Engineered Solutions subsidiary DEPCOM was announced earlier this month as the project's partner for design, construction and maintenance.
The fact that DEPCOM is able to provide services in both EPC and long-term O&M, is a big advantage for its utility customer, as well as for the engineering company itself, DEPCOM VP of energy storage business development Greg Weyl tells Energy-Storage.news in an interview.
DEPCOM's aim is to provide a 'one source solution' to the market, Weyl says. Being responsible for design, procurement and construction means that "we are usually best positioned to transition directly into the O&M long-term service agreement (LTSA) programme," according to the DEPCOM VP.
"We know the plant, we know the customer, and we understand the utility's goals for its new plant's operations, all of which can lead to reduced operating costs, better performance, less downtime, and more efficient operations," Weyl says.
Firstly, Weyl explains, DEPCOM will have "100% familiarity" with the power plant's design and the equipment procured to create it. As its EPC partner, the company will perform functional system testing and commissioning to demonstrate the plant can be run properly, and that means it would be aware of any changes from the original design or changes made during the project build.
Meanwhile, providing both EPC workmanship warranty and O&M functions means that DEPCOM can streamline the client's operating expenditure (OpEx) and operational contacts, as well as its plant management, Greg Weyl claims.
Utility IRPs will have massive impact on US energy transition
TEP serves close to 450,000 customers in Tucson, and Roadrunner Reserve will be built in the southeast of the Arizona city. Its main application will be in charging from the grid at times of abundant solar PV generation in the mornings and afternoons, then discharging when TEP's utility customer demand peaks.
It will see TEP taking a big step forward from just 51MW of energy storage within its service area today, including a 30MW BESS co-located with a 100MW solar PV plant, at its Wilmot Energy Center that came online in 2021.
The company said Roadrunner Reserve is aligned with the utility's 2020 integrated resource plan (IRP), through which it sought to deploy up to 1,400MW of energy storage by 2035.
A new IRP was published, seeking regulatory approval, at the start of this month, upping TEP's request to regulators to add 1,500MW of storage resource. Along with recent IRPs from fellow Arizona utilities UniSource Energy Services and Arizona Public Service, it anticipates a continued ramping up of renewables capacity, mainly solar PV.
e-STORAGE, the energy storage subsidiary of solar PV manufacturer Canadian Solar, has been selected to provide the lithium iron phosphate (LFP) battery chemistry BESS for Roadrunner Reserve, as reported by Energy-Storage.news in late October.
e-STORAGE will deliver the system, due to go into commercial operation in 2025, to DEPCOM's design specifications.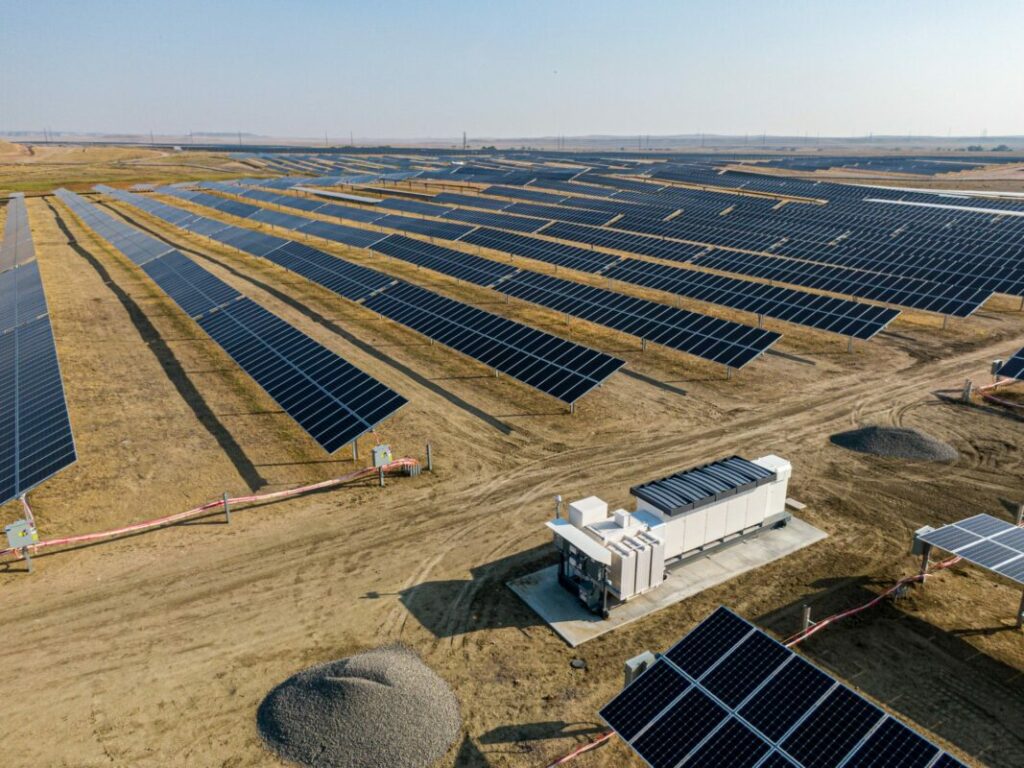 Without going too much into specifics, Greg Weyl says the original request for proposal (RFP) from TEP included "very complex design criteria, which led to DEPCOM's selection as the EPC," describing Roadrunner Reserve and other projects of its scale as "complex projects which evolve significantly over time".
"During the design approval process, the design matured to ensure TEP had seamless integration and protections, including additional cyber security and IT protocols, and communication-control room specifications. It has been our experience that this type of collaborative effort between the EPC and the owner is a model way to design and execute a project," Greg Weyl tells Energy-Storage.news.
Looking ahead, utility IRPs will have a huge bearing on where the US energy market goes next, and are "driving grid transformation," resulting in all-source RFPs that solicit competitive bids to construct replacement capacity for ageing thermal power plant fleets, according to the VP of business development.
DEPCOM has seen a "major emphasis nationwide" in the US to replace "older or obsolete generation technology" with standalone battery storage, standalone solar PV and hybrid solar-plus-storage plants, Weyl says, as part of a wider trend of renewables and storage project buildout on a scale never seen before.
"We are seeing larger standalone and hybrid projects, multiple combined use cases on the BESS, significant repower opportunities, adding additional PV, hybrid and/or BESS power plants to existing PV or wind projects to maximise their interconnection permit and land use."